Posted by MH on Dec 23rd 2021
If you are one of the few that creates his or her own care products, you know just how meticulous you need to be about the materials you use in each and every one of your creations. You have to ensure that none of the components have interaction potential, that they're healthy for you and your skin, and are easy to work with.
This is why we do what we do at Make Your Own Buzz. We know that you take your health seriously and are actively saying "no!" to unwanted and damaging additives in your products. We are happy to provide our customers like yourself with the best and most effective materials to make your care products perfectly and "care"fully constructed.
One fine example of our offerings is DL-Panthenol. What exactly is it and what else do you need to know about this particular material?
What Is it?
DL-Panthenol is a powder that is also often referred to as Vitamin B5 powder or Pro-Vitamin B5. When this fine white powder is applied topically, it oxidizes and subsequently converts to Vitamin B5. This is what makes it such an excellent contribution to any skin or hair product.
It is especially optimal for these items because it is naturally moisturizing, as the human body absorbs this material through the skin. But what exactly is it good for then?
What Is it Good For?
As mentioned above, it is especially ideal for skin and hair products. Because of its moisturizing properties, it is great for moisturizing alone, but also for alleviating and treating inflammation, cracking, and flaking of your skin. It's also excellent for reducing nearly any type of skin redness.
DL-Panthenol is exceptional for skincare products, but it is such for hair products as well. It acts to bring moisture to your hair, much like your skin, but it also assists in strengthening your hair shafts. It also can condition your hair while smoothing it, which is also ideal for any sort of static.
It is an optimal ingredient for your skin and hair, but can also be used on products specifically catered to your nails, too! This is because of its natural moisturizing capabilities, but also because it can help strengthen your finger and toenails. This is because your nails contain keratin proteins, as is your hair, which this ingredient works diligently to strengthen in particular.
Best Products to Use it In
As aforementioned, this particular ingredient is ideal for assisting your hair and skin in several ways. Therefore, it can be effective in various externally-applied care products, primarily those for your skin and hair.
For skincare products, you can effectively place it in the following: lotions, make-up products, creams, and moisturizers. Because of its positive effects on damaged and irritated skin, you could even use this product in after-sun care products. You can also use it in hair products, such as hair sprays, conditioners, volumizing products, and shampoos.
Panthenol vs. DL-Panthenol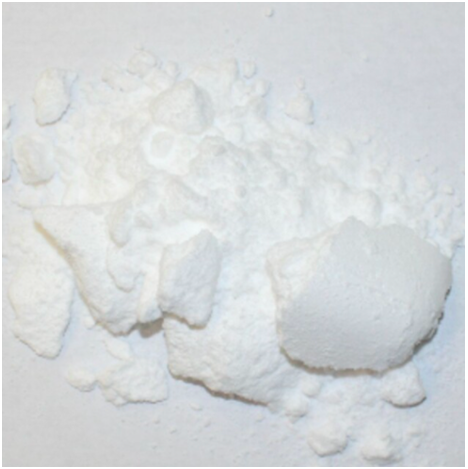 Both the terms "Panthenol" and "DL-Panthenol" get tossed around and often can be confused. Panthenol is an organic and naturally occurring alcohol analog of Vitamin B5, making it a provitamin of B5, and has two different enantiomers: D and L.
The only biologically active enantiomer is D, but both D and L have moisturizing ingredients. As you might have already guessed, DL-Panthenol is a combination of the two enantiomers of Panthenol. It is actually a racemic mixture, which is an equal mixture of the two left and right enantiomers.
This resulting racemic mixture is perfect to use cosmetically, which is indeed its primary and most effective use.
Is it Safe to Use?
If you are worried about if this material is safe to use, then you need not stress any longer. The Cosmetics Ingredient Review stated that it is perfectly safe to use in cosmetics. Along with them, the product has been claimed as generally safe for use by the FDA. Therefore, you can use this powder to your advantage without any worries.
Where Can You Buy It?
As mentioned earlier, we provide all of our clients with the best materials to create the most sublime and health-conscious personal care products, which include DL-Panthenol. You can purchase this miraculous ingredient directly with us.
We have various sizes of this powder to cater to any of your particular needs. We have it in 4 ounces, 8 ounces, one pound, five pounds, 20 pounds, and even 44 pounds! You can also buy one or more quantities. No matter what you need this product for, we can provide it.
Are you ready to take your personal care products to the next level? Then be sure to browse our various care products and materials to bring your skin, hair, and overall health to optimal heights. Give us a call at 800-359-0944 if you have any questions.